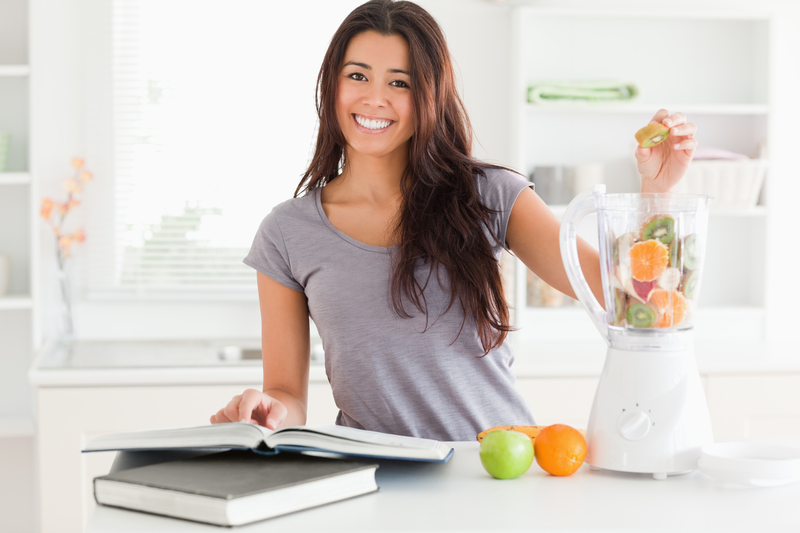 If you are exercising right, but not eating the right foods, you're missing an opportunity to reach your full potential on living a healthy lifestyle.
Eating the right way can make the difference in achieving your weight loss/gain goals, being healthy and fit, having lots of energy, and having the competitive edge in sport performance. What you eat and how you eat makes a huge difference in the quality of your life and can take your overall fitness to a whole new level.
Based upon your individual needs, we provide one-on-one coaching, guidance and reasuring support to help you reach your health, weight loss and sport/fitness performance goals. We coach clients the following nutrition applications: the ultimate ratio of carbohydrates, protein and fats; how to determine your Daily Caloric Requirements to maintain; lose or gain body weight; how to use a Daily Nutrition Log as a form of journaling; how to read Nutrition Labels; how to go grocery shopping for healthy foods; which Power Foods to emphasize and which unhealthy foods to avoid; how to safely lose 1 – 2 pounds per week; how to add lean body tissue for a toned, defined, and sexy appearance; all nutrition coaching sessions will be held in a private setting on a bi-weekly basis at Cida Fitness or the client's house.
Each client will be issued their own private portal site for nutrition coaching where they can view their customized meal plans to attain their health and fitness goals. Bi-weekly meetings are held for accountability and to discuss successes and challenges you may be facing.
We can even set you up on a diet that is gluten free, wheat free, soy free, low sugar, and emphasizes lean proteins (chicken, turkey, beef, fish, eggs, etc.), vegetables and fruits, healthy grains (quinoa, brown rice, millet, amaranth, etc.) and healthy fats (avocado, nuts, coconut oil, etc.). This is the way of eating we follow and recommend.
There's no obligation. You can sign up for 1 month or as many as you desire. It's up to you.
Since I carefully analyze the answers you submit on YOUR initial fitness forms, you can be rest assured that each and every program will be custom tailored specifically for YOU. I have created hundreds of comprehensive fitness programs and nutrition programs both for my in-person and online clientele and I will do the same for you, in order to help you reach your personal fitness goals.
Following This Program You Will Experience:
Lose weight and burn fat
Build muscle and sculpt your body
Improve your overall health and well being
Look younger and sexier
Exercise more effectively
Increase your energy levels
Eat a balanced diet
Manifest realistic goals
Enhance your self-confidence
Let's Summarize What You Get:
Updated custom nutrition program every month
Email support from me
Weekly customized Meal Plans according to your basal metabolic rate and personal goals
Recommendations for nutrition supplements
Analysis of your blood chemistry test and recommendations for improvement
Two 30-minute phone/Skype consultations per month on a bi-weekly basis
How much?
$109 per month. That's it. You only sign up for how many months you want, whether it's 1 month or 12 months.
You will know exactly what to do and go straight to it knowing you will be obtaining the results you desire.
Are you ready to improve your health?
Are you ready to feel better?
Look better?
Do you want to improve your sport performance?
Enhanced sexual performance?
Do you want to lose weight?
How about shaping and sculpting your body?
Do you want more energy?
Do you want to enhance your sex appeal?
You can finally stop wishing for a stronger, leaner and sexier body and begin working towards attaining one. All programs come with a MONEY BACK GUARANTEE so you have absolutely nothing to lose but unwanted fat. Get started today and make a positive change!
Yours in health and fitness,
Lou Moore, MS
Click On The Button Below To Apply
APPLY HERE (No credit card required)