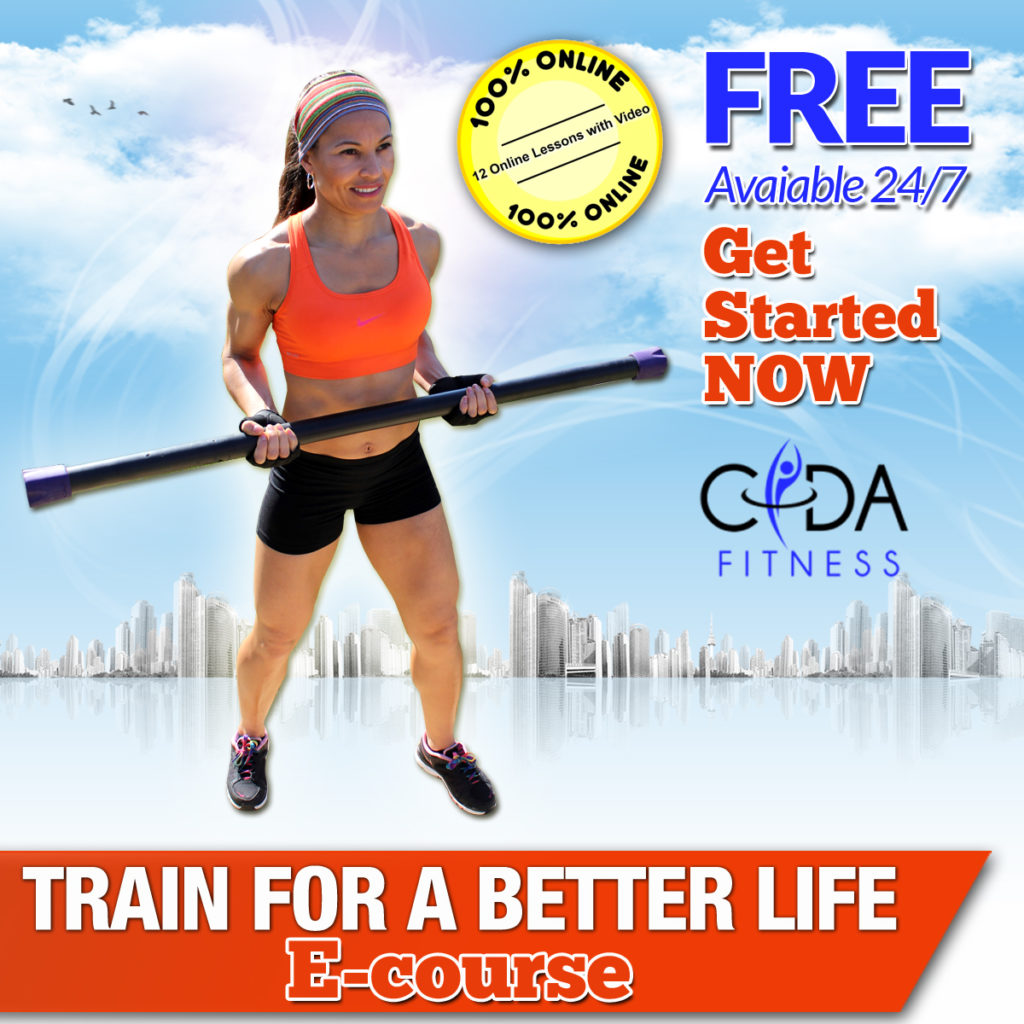 Get Instant Access To My "Train For A Better Life" e-Course By Subscribing to my e-Newsletter

Hello Friends!
I have the best job in the world being a personal trainer in Sugar Land, TX. I train and coach people every day using my mind, experience, and knowledge to guide my clients toward better health and fitness.
Despite the United States having epidemic levels of obesity, diabetes, heart disease, and other degenerative diseases, we are also seeing a movement of people living better and longer with a higher quality of life. I am a part of the transformation of fitness and nutrition education that will change our mindset of treatments of disease completely.
"Medicine of the future will not be about directly treating disease. Instead, it will be about creating health through fitness, nutrition and lifestyle wellness activities."
Forget about the notion of "weight loss" and "transformation challenges." These are buzz words and marketing hype within the fitness industry with all of the corporate fitness center chains to get you to sign up for a membership and to keep you engaged to keep your membership active. I never tell my clients to lose weight. I design programs and coach them to better health and fitness, and then the magic of biology does its thing. Your goal in taking this e-Course may be to lose weight; my goal is to help you become healthy and fit. The latter will go much farther in your overall well-being, and you'll lose weight too as a side effect.
I recommend the following philosophy by Ray Kybartas, the personal trainer for Madonna. Kybartas says,
"the object is not to lose weight but to become fit. With the long-term pursuit of fitness, however, weight loss, or more precisely fat loss, takes care of itself —automatically."
I train and coach clients one by one at my studio in Sugar Land, TX, and in a year can see only a certain amount of people, yet I know there are thousands, or maybe millions, who suffer needlessly, which is why I train and coach people to improve their health and fitness. I want to provide a clear solution for people to improve their life. Our philosophy at Cida Fitness is "to inspire others to dream more, learn more, do more and become more in life."
Now you have the opportunity to learn and apply the same exact information as my personal training clients, whether you live locally here in Sugar Land, or live in another part of the United States or another country, by taking the e-Course "Train For a Better Life." The program is simple, meaning that I break everything down into step-by-step procedures in easy to understand language. You don't have to be a fitness guru or computer whiz to follow along.
It is based on my 25 years experience working with various groups of people to achieve their health and fitness goals with great success. This 100-page e-Course includes everything you need to know in step-by-step procedures any person can follow. Once you gain access to the e-Course, you receive a comprehensive nutrition, fitness and motivation program to help you look and feel great!
What's Covered:
Why women have it harder than men
Getting organized
Progressive thinking methods
Setting goals
How to create affirmations
My personal nutrition plan with meal plans, recipes, and grocery lists
My supplements and herbs that I take
4 strength training workout plans to tone, shape and define your body
4 cardio training workouts to develop endurance and burn fat
How I burn fat even while I sleep
And much more . . .
The main reason why people fail in a fitness program is because they never really had a plan of action to begin with or they were following the wrong plan. Attaining the results you desire in health and fitness is based on following the right plan on exercise, the right plan on nutrition, and following through with the right level of motivation. This e-Course will guide you every step in the process to get you results you will be thrilled with.
A few questions to ask yourself:
"What if there was a simple, effective and fast program to achieve all of your hopes and results?"
What if I told you about a way to dramatically change your body with better muscle tone?
Lose fat?
Better sex appeal?
Slimmer stomach?
Sexy legs and butt?
Improved self-esteem and confidence?
And most importantly, increase your health and fitness levels?
What do people think of me and Cida Fitness?
Read some of my reviews on Facebook, Yelp, and throughout our website.
In Conclusion
The program is simple, meaning that I break everything down into step-by-step procedures in easy to understand language. You don't have to be a fitness guru or computer whiz to follow along.
With all of the resources that are provided in this e-Course, I know you will succeed. The only way you won't is if you don't read the material or you procastinate and don't take action.
Just think, 90 days from today you'll either have built a better body or you didn't. Make the decision and start today!
To obtain access to Train For a Better Life e-Course, submit your primary email address below and you're set.
Thank you and stay strong!
Lou Moore


NOTE: You'll start to receive once or twice per week an email with progressive tips and recommendations to live a healthy and fit lifestyle, such as sample exercise workouts, healthy recipes, nutrition supplements, recipes, motivational quotes, stress management, sports skills, hormone optimization, and so much more.
Our health and wellness philosophy is not within the popular mainstream. We believe in a natural, holistic wellness approach to live a healthy and longer life. We don't believe in the traditional mindset of the health community relying on prescription drugs, industrialized agriculture, sedentary lifestyles, and toxic lifestyles.
It's the same exact stuff I follow in my own fitness and wellness program. I believe I have to do this myself in order to teach it effectively to others. In fact, the information you will soon be receiving I've been following for the past 25 years.
I don't just research trendy topics on the Internet and then write about it like so many "fitness gurus" do. Nope. We live this stuff as well as my family.
If this interests you, we are excited to start sending you this information shortly. It will be a short cut on learning how to get healthy and fit doing the things I teach at my studio, especially all of the lifestyle activities.