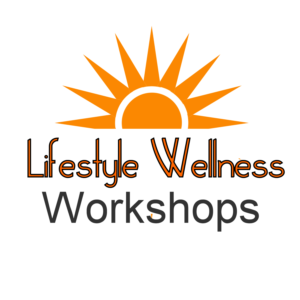 Louis Moore presents a monthly workshop at Cida Fitness on various topics in the areas of health, nutrition, fitness, and motivation. It's our goal to provide you the right information so you can lead a fitness lifestyle and enhance the quality of your life.
Workshops are free to all adults interested in attending.
In addition, we will also conduct a free fitness assessment at the conclusion of the workshop to measure your weight, body fat percentage, and body circumferences.
Below are upcoming workshops:
---
Effective Strength Training for Beginners and Experienced Lifters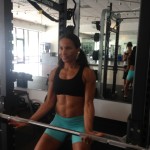 In this workshop, Louis Moore, details the most effective methods of strength training to develop a lean, functional body for life. These basic human movements include the squat, hinge, push, pull, lunge, single-leg stance, twists, walking/running, and swimming. Whether you are a beginner or experienced lifter, you will also learn how to plan and manage your workouts to help you get leaner, stronger, sexier, and be able to do the things you love in life better.
When: Thursday, May 26, 2016
Time: 7:00 pm – 8:15 pm
Location: Cida Fitness, 1239-B Eldridge Road, Sugar Land, TX 77478
FREE!
Powerpoint Slides: Effective Strength Training For Beginners and Elite Lifters
---
Eating Well To Strengthen Your Hair, Skin, and Nails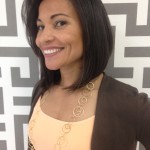 People go through extreme measures to cover up tired, dull, lifeless hair, skin, and nails. Multi-national corporations understand this obsession and have capitalized well by profiting with a billion dollar industry of superficial cosmetic products. The ultimate marketing message they want to convey is that their product will enhance the feeling of "hope."
What most people don't realize is that addressing the outward appearance of skin wrinkles, brittle nails, and dry hair is not just a matter of buying the latest skin lotion, shampoo, or cosmetic product marketed in large department stores, multi-level marketing, or infomercial shows, but is rather a matter of being aware they are indicators of the aging of connective tissue throughout the body. Having the awareness of what causes accelerated aging, mostly from deficiencies in key minerals in your diet, you can follow an entirely different approach of supportive eating with nutrient dense foods, superfoods, herbs, and juicing. This workshop will review a natural program for achieving radiant, glowing skin, beautiful nails, and lustrous hair.
Instructor: Lou Moore, M.S.
Date: Thursday, February 25, 2016
Time: 7:00 pm – 8:15 pm
Site: Cida Fitness
Powerpoint Handout Download: Eat Well For Better Hair Skin Nails
---
MOD Carb Living For Optimal Health, Fitness, and Longevity: Part I
Most people's diets are deficient in some nutrients, provide an excess of others (the ones that feed pathogens), and are rich in toxins. These dietary errors cause ill health and severely accelerate the aging process.
The aim of this workshop is to provide information on how you can eliminate nutrient deficiencies, remove every dietary toxin, and eat nothing in excess. Not only can you prevent illness and disease, it is a nutrition strategy for healthful weight loss, athleticism and fitness, as well as for longevity. Topics include:
evolutionary and ancestral nutrition
optimal macrunutrient ratios
basal metabolic rate (BMR) to determine optimal calorie range for individual heatlh and fitness goals
peak health range for carbohydrate consumption
peak health range for protein consumption
peak health range for fat consumption
fiber
alcohol
best foods for energy
micronutrient deficiencies
foods to avoid (toxic foods: cereal grains, soy, vegetable seed oils, fructose, and the industrial food system)
multivitamins . . . are they good or bad?
Vitamins A, D, and K2
selenium, iodine, calcium, collagen, magnesium, zinc, copper, vitamin C, choline, folic acid
herbs
meal planning and recipes
and much more
Instructor: Lou Moore, M.S.
Date: TBA
Time: 7:00 pm – 8:15 pm
Site: Cida Fitness
Powerpoint Slide Handout: MOD Carb Living For Optimal Health Fitness and Longevity
---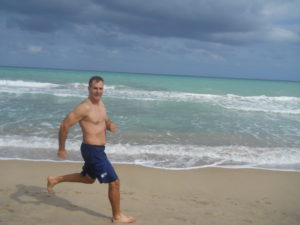 Enhancing Cardiovascular Health:
Learn about the critical importance of nitric oxide (NO) and how it can significantly enhance cardiovascular health. You'll discover that NO is powerfully protective against cardiovascular disease and much more, such as:
prevent high blood pressure
prevent, slow, or reverse the buildup of artery-clogging arterial plaques
keep your arteries young and flexible
lower cholesterol
reduce the risk of diabetes
reverse erectile dysfunction (ED) and enhance sexual functioning
calm the choking inflammation of asthma
and much more
Natural strategies will be reviewed to boost NO levels in your body through diet, nutritional supplementation, exercise and lifestyle changes.
Instructor: Lou Moore, M.S.
Date: TBA
Time: 7:00 pm – 8:15 pm
Site: Cida Fitness
---
Managing Stress & Sleeping Better:
Learn about the biochemistry effects stress causes on the human body and how to effectively deal with it with the right foods, supplements, herbs, and lifestyle activities. Also, a discussion on strategies to sleep better.
Instructor: Lou Moore, M.S.
Date: TBA
Time: 7:00 pm – 8:15 pm
Site: Cida Fitness
---
Effective Fat Burning Strategies: In this presentation, Lou Moore shows you how to burn fat faster, boost your metabolism, and maximize your weightloss without tearing up your body. Intermittent Fasting (IF) and various exercise techniques are reviewed to help you achieve your ideal health and fitness goals faster.
Instructor: Lou Moore, M.S.
Date: TBA
Time: 7:00 pm – 8:30 pm
Site: Cida Fitness
---
Fuel For Fitness: Want to know how many calories you should consume in a day to reach your nutrition goals according to your weight, age, sex and activity level? How many grams of carbohydrates, protein, and fat to fuel your workouts and accelerate the fat burning process? Come to this workshop and learn the right way to eat, not based on marketing hype or extreme diets that don't work. Eating food can be delicious and should not be a struggle.
Instructor: Lou Moore, M.S.
Date: TBA
Time: 6:30 pm – 7:30 pm
Site: Cida Fitness
---
The Exercise Prescription
Are You Ready To Attain The Results You Desire?
Feel healthier
Transform your body
Exude confidence
Look sexier
Feel younger
Tone and shape your body
Look younger
Enhance your sex appeal
Sleep better
Look great in your favorite clothes
Relax better
Lose unwanted body fat
Think clearer
Improve your balance
And so much more . . .
Come to this workshop and learn the most effective way to create personal change: EXERCISE. Learn the components of fitness and effective methods to get the results you desire based upon exercise science principles, and not marketing hype.
Instructor: Lou Moore, M.S.
Date: TBA
Time: 6:30 pm – 7:30 pm
Site: Cida Fitness
---
For more information call us at 832-729-7990 or send an email to cida@cidafitness.com
If you would like Lou Moore to speak at your corporate office or community organization, send us an email at loumoore2@msn.com