We write an e-newsletter to keep you informed on the latest trends and recommendations in the area of health and fitness. Some of the topics covered are the benefits of strength training, interval training workouts, why "conventional" diets don't work, stress management, nutrition, progressive thinking techniques, longevity living, and much more.
Note: the content written in this e-Newsletter is not repeated on our blog posts or social media sites. You'll only find it here as a free subscriber.
We also provide you with updates on our group fitness classes and new things taking place at Cida Fitness.
And, you'll also receive access to the Cida Fitness "Train For A Better Life" e-Course you can follow to attain better health, fitness, and performance goals. You'll receive them within 1 hour.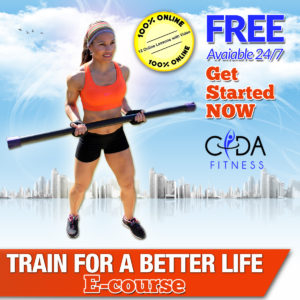 It's free. Sign up today!
And one more thing . . . we don't like spam so we won't share your email address information with other organizations.